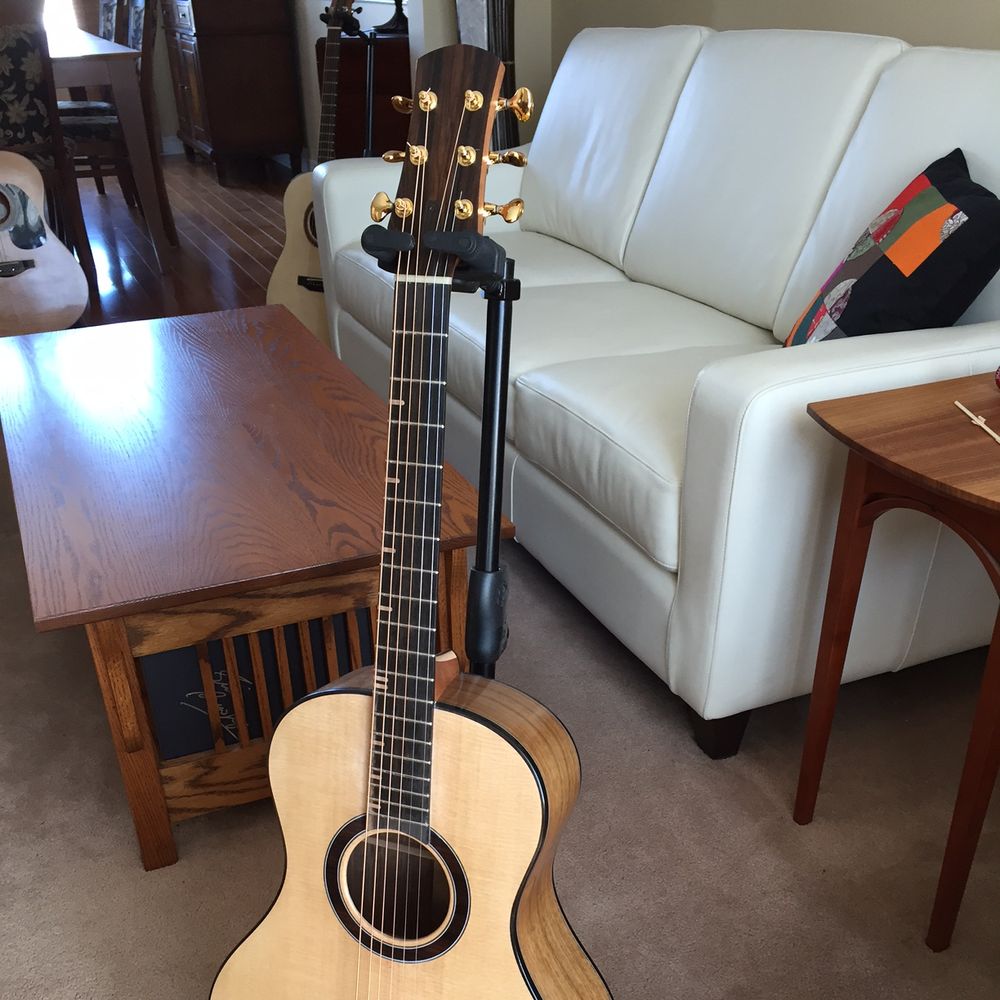 I am thrilled to announce that I have been sponsored by Blackwood Guitar Company. I'll be playing these beautiful guitars at all my shows and using it to write my next album. Blackwood Guitar Company is a custom shop based in Mallorytown, Ontario. It is owned and operated by Ted Brown. The guitars will exceed your expectations with an instrument that looks fantastic, sounds amazing, feels wonderful in your hands and its easy to play.
The little Blackwood was my favourite
I had the opportunity to play three Blackwood Guitars and choose my favourite. Check out the videos below to see and hear the whole story!
"

I am extremly excited to be playing a brand new guitar from Blackwood Guitars"